Home » Nuevos productos »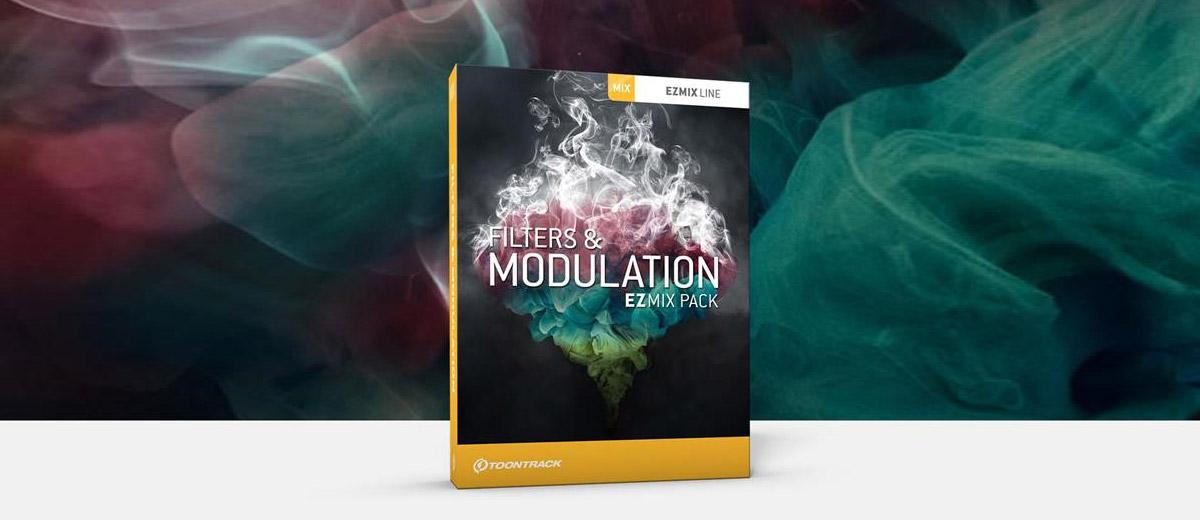 Toontrack Releases New Filters & Modulation EZmix Pack For Creative Sound Design
Toontrack has announced the release of the Filters & Modulation EZmix Pack, a new collection of LFO type effects, echoes, phasers and sweeps. This marks the forty-second individual title in the ever-growing collection of expansions for the company's widely popular multi-effect mix tool EZmix 2.
Combining LFO type effects with resonant and surging echoes, phasers and sweeps, this collection of settings for EZmix 2 takes in-the-box signal chain processing to a new creative peak. The Filters & Modulation EZmix Pack comes with 50 presets based on various amounts of effects, all designed to cater to writers, sound designers, producers and engineers looking for a new creative toolbox.
This is the ultimate collection for anything from haunting soundscapes to ambient pop and tight, modern, electronic music. Throw an LFO setting on your next beat, a filter sweep on your vocal or a vibrato-filtered pitch on your guitar track – you'll be surprised. The best ideas for in-the-box mixing come with some out-of-the-box thinking applied. Start creating!
FEATURE SPOTLIGHT:
• 50 signal chain presets
• For any audio source
• LFO and modulated effects
• Effects range from filters, sweeps, choruses, phasers and delays to wideners and more
Learn more at the links below, where you'll find audio demos and videos!
Click here to purchase qualifying hardware

Jan 17, 2019 @ 10:55 pm
Nuevos Productos